Model SC 300 HST
Our most popular model for the drywall contractor!
This model features a 300-gallon stainless steel split mixing tank (200 x 100), two hydraulic material piston pumps both with variable speed control, two 150″ X 3/4″ hose assemblies, one 30″ pole gun and one 18″ D Binks texture gun.
Standard are a 25 h.p. engine and 27 c.f.m. compressor. Trailer or skid mounted.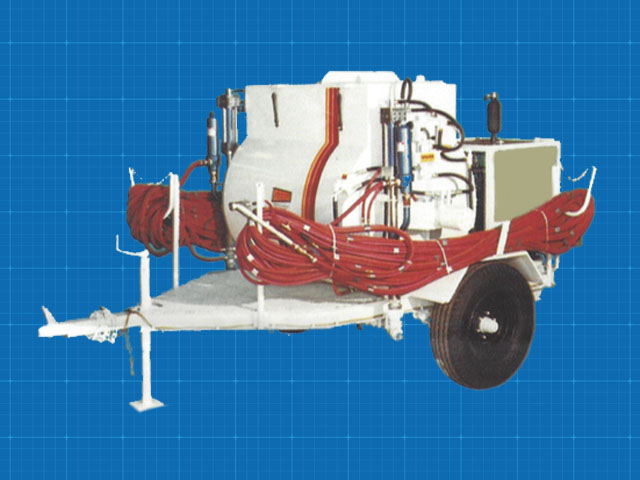 Capacity: 300 Gallon Split Tank
Pumps: (2) Hydraulic Piston Pumps
Engine: 25 h.p. Kohler, Elec. Start
Compression: 27 c.f.m.
Approx. Weight: 2400 lbs.
Dimensions: 76″ W x 68″ H x 10′ 6″
Hitch: 2″ Ball & Adjustable Jack
Tires: C Load Range 700 x 15
30 h.p.
Electric Brakes
40 C.F.M. Compressor
Hose sets customizable to your needs.