Se Habla Español - Llamar a Edgar
Used & Reconditioned Equipment, Complete Parts and a Full Service Facility!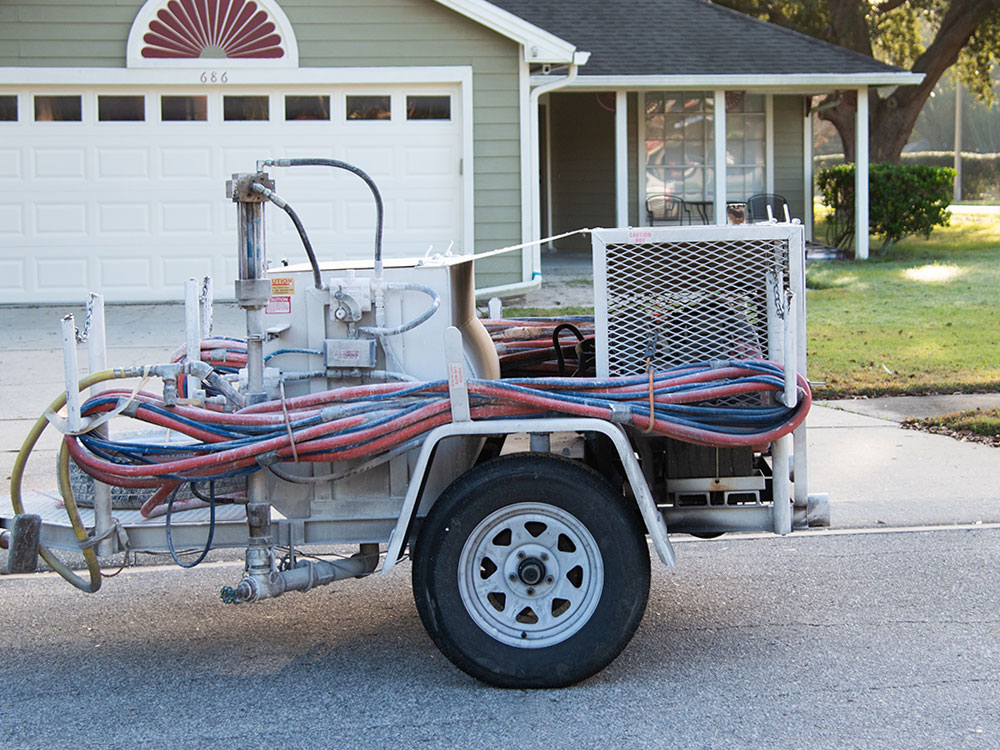 There is No Substitute for Experience.
Having sold and serviced almost every brand of spray equipment since 1976, we've found that hydraulically controlled equipment has the advantage over the mechanical type.
Not only do hydraulic machines require approximately 80% less repair and maintenance, they also allow the operator a full, variable speed range of mixing and spraying options providing greater control of spray patterns for a precise end result. Click here to check out our full line.
We also know that by delivering and demonstrating the equipment to our customers, they are able to operate it with a greater level of confidence and efficiency, yielding a higher degree of customer satisfaction.